Garage Door Repair Services
Back To Our Services
We fix every problem with your gate but also with your garage door since "Gate Repair San Diego" is an expert contractor for both systems. We are actually a gate repair contractor but rest assured that we have specialized technicians for all garage door needs. From the installation to the replacement and maintenance of these systems, you can have full trust to the capacities and professionalism of our teams. We have expert crews and the right foundation for technical support. We perform services with attention, order new products from the largest industries and make sure our customers receive the best of everything. We have your needs covered 24/7 with immediate repairs and impeccable work.
Excellent services by trained technicians for all garage doors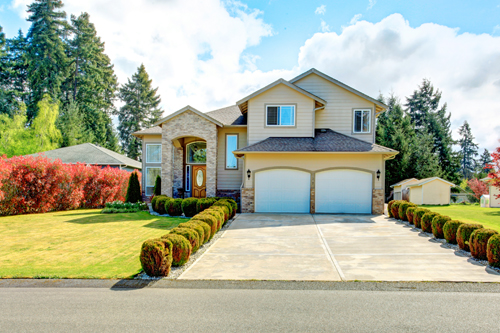 We are of great assistance whether you need broken spring repair or new overhead door installation. We take care of small issues, focus on big tasks and are always concentrated when we provide:
Garage door torsion spring repair
We have expert teams for garage door springs and their repairs. We specialize in torsion spring systems and own the proper equipment for their adjustment and replacement. Our technicians are always careful when they replace springs.
Bottom seal replacement
The bottom rubber garage door seal wears fast and we have the experience to replace all types of weather strips efficiently. We make sure the new seal is installed properly and the garage is protected from elements.
Garage door opener installation
New electric operators are installed fine by our specialists thanks to their knowledge and attention to all safety requirements. We will also help you find a new opener of the best brand, order it for you and make sure the right remote is also matched and the opener is compliant with safety guidelines. This is one of our many specialties.
Garage door off track repair
The overhead door will come off track when there are track problems. Track dents or track misalignment will lead the garage door rollers off and so we make sure such damages are fixed at once. We also check that the wheels move properly in the tracks after the repair service and the door opens and closes all the way.
Safety cables repairs
Extension springs safety cables are repaired with attention by our technicians. When they are loose, we make sure they are re-adjusted and tightened enough so that they can provide protection should springs break. We know how to install them if you don't already have safety cables and are aces in the service.
Our technicians excel in every garage door service because they have expert and extensive knowledge, experience and show zeal. Services require a certain amount of dedication. Despite the fact that our teams are knowledgeable, they are always focused on each job in order to ensure it is done perfectly. We promise speed when you are dealing with broken parts and open doors which won't close, are 24/7 and have the efficiency to deliver exceptional services every time. Don't hesitate to ask our opinion about garage door matters! Call us anytime!